JCNA International Jaguar Festival
Thursday, October 12, 2017
8:30 am - 5:00 pm Registration / Hospitality @ Magnolia Room
Slalom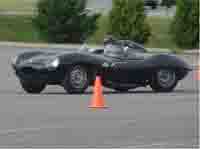 9:00 am – 5:00 pm at Grand Hall, a permanent open air pavilion with facilities.
A box lunch will be provided. The course will be in the large unencumbered parking lot.
$60.00 per vehicle, includes one lunch.
$25.00 each additional lunch
Welcome Reception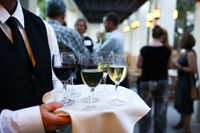 6:00 pm – 7:30 pm at  Legacy Pointe
Meet members of the host club and get to know other participants in this relaxed setting next to
beautiful Lake Lanier. The evening will include live music, hors d'oeuvres and a cash bar. Casual attire
$20.00 per person
Friday, October 13, 2017
6:45 am-12:00 pm - Registration / Hospitality @ Magnolia Room


"Morning Refreshments at the Concours Pavilion"
Concours D'Elegance @ Pinelsle Pointe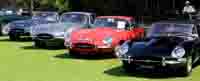 7:00 am Concours Field open to participants
7:00 am Operation Verification open
9:00 am Concours open to Public
9:00 am Judges Meeting - Pavilion
9:30 am Opening Ceremony
10:15 am Rags Down
10:30 am Judging begins
11:30 am Lunch for Judges
12:00 pm Lunch for Participants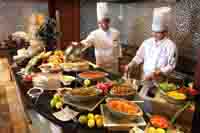 Pinelsle Pointe is a large permanent covered pavilion with facilities. It overlooks the lake with the
large gently sloping field to lakeside. Buffet lunch provided.
$60.00 for 1st car to be judged, includes one lunch.
Additional judged cars $15.00 each, no lunch included.
$50.00 for 1st display only car, includes one lunch.
Additional display cars $10.00 each, no lunch
Additional lunches $45.00 each.
Sunset Cruise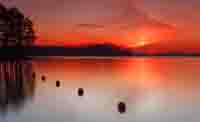 6:30 pm – 8:45 pm at  Marina (TBD depending on lake level)
Enjoy a reception and buffet dinner aboard the Island Princess while cruising beautiful Lake Lanier.
  The sunset should be spectacular.  A second option for the evening is the movie
Grand Prix on a large outdoor screen with the same dinner and time as the Cruise.
The dinners will be buffet style. Casual attire. It may be cool on the lake or at the movie,
dress accordingly. The Cruise is limited to the first 80 to sign up.
$75.00 per person, either event
Saturday, October 14, 2017
8:00 am - 9:00 am Tour of Panoz race car museum
8:30 am Drivers meeting for Rally
9:00 am Rally Starts
11:30 am - 12:30 pm Lunch (times may be staggered)
Monte Carlo Rally with a Twist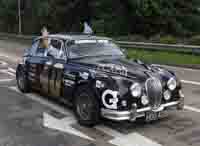 The day will start with a tour of the Panoz race car museum and then the rally entrants
will be on their way to the first of three checkpoints. 
So, what is the twist?  North Georgia has some of the best lightly traveled driving roads found anywhere.
These roads (Red Roads on the entrants' strip maps) are the perfect setting for Jaguars new and old and each
leg of the rally will feature several roads that the entrants must travel down as part of their chosen route to the checkpoints.
We will "brake" for lunch after the second leg (lunch is included in the price) and the third leg will take the
entrants into the north Georgia mountains along more spectacular driving roads.  The conclusion of the rally
will be at a four-lane highway for easy travel back to the hotel.       
$50.00 per car, includes lunch for two. There must to be 2 people in the car to participate in the Rally.


Scenic Drive

The day begins with a tour of the Panoz race car museum.
  8:15 am Panoz Tour for Scenic Drive Participants
8:30 am Drivers Meeting for Scenic Drive
9:25 am Scenic Drive Begins
This is a non-timed scenic drive through the
beautiful mountains of North Georgia.
Lunch is included and a passenger is not required to participate in this event.
$25 per person, includes lunch

Tech Session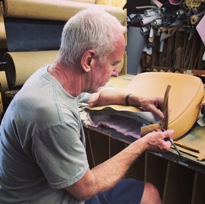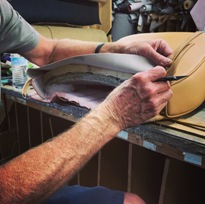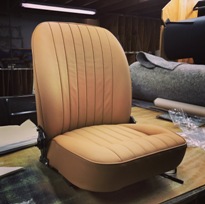 Presented by
Muncie Imports & Classics

Interact with Mike Geiffey from Muncie/OSJI as he demonstrates how to recover an E-Type dash.
He will then field questions on anything you wish to know about restoring Jaguar interiors

4:00 pm - 5:00 pm
Awards Banquet
Includes Complimentary Reception for Sponsors
6:30 pm – 7:30 pm Banquet Hall Foyer at Legacy Lodge
Join us to thank the Sponsors for all their support.

Book signing by guest speaker Brian Redman "Daring Drivers, Deadly Tracks"
6:30 pm - 7:30 pm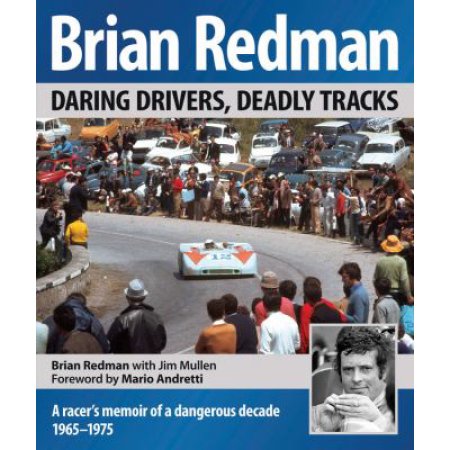 Evening Banquet
7:30 pm – 9:30 pm Legacy Lodge Banquet Hall
Concours, Rally and Slalom winners will be announced and trophies presented.
The evening will include a special guest speaker.
Cash bar will be available. Jackets recommended. $75.00 per person
Sunday, October 15, 2017
Farewell breakfast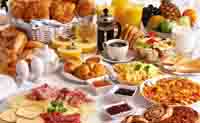 7:00 am – 11:00 am at  Sidney's Restaurant
Come join us for a complimentary farewell breakfast
buffet at your leisure. Courtesy of North Georgia Jaguar Club.